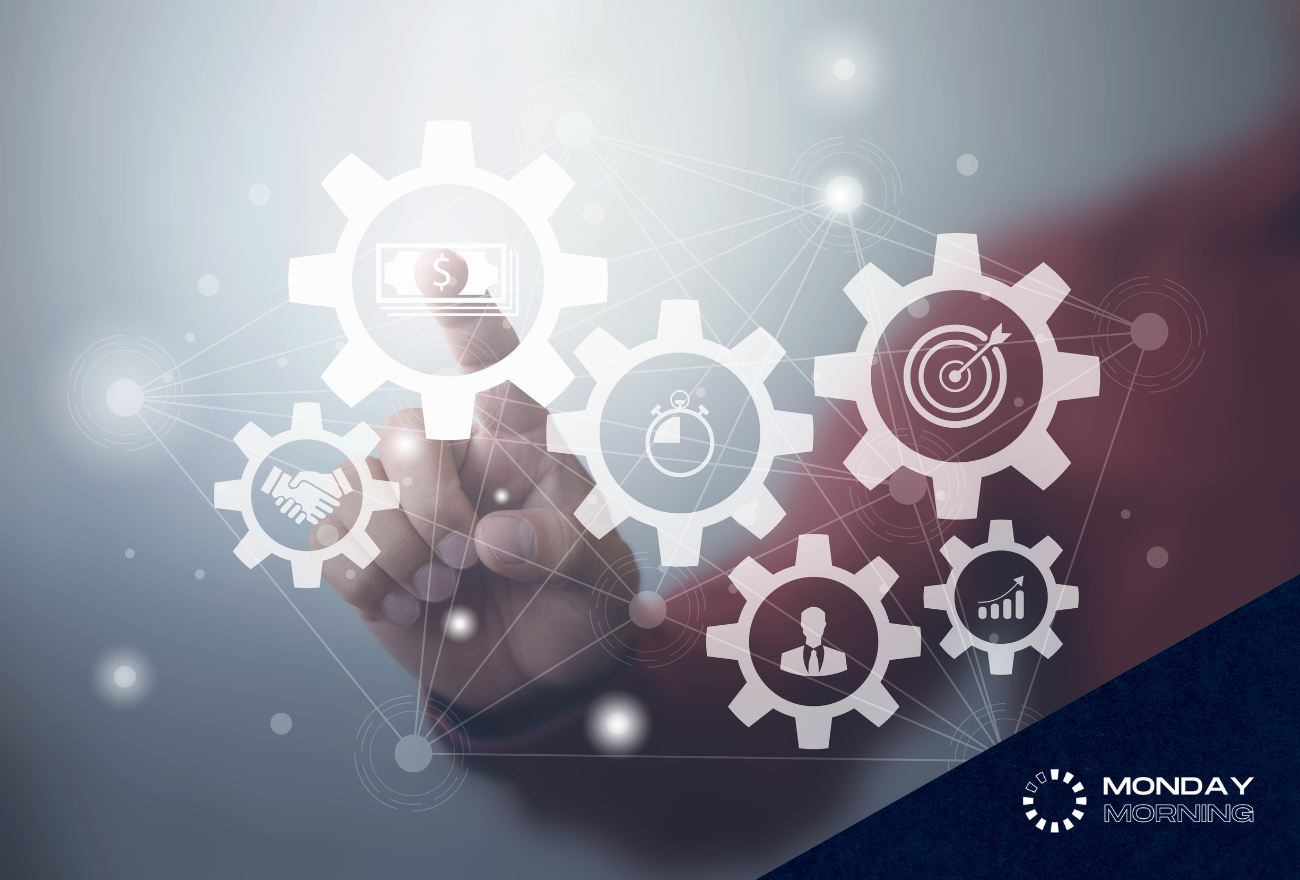 And how the Pliant Platform can help you avoid them
With its promise of delivering faster operations, higher quality, and lower costs, enterprises are flocking to automation.
But they're not just chasing traditional forms of automation, they're green-lighting hyperautomation initiatives. That's the hurry-up offense where enterprises rapidly identify, vet and automate as many business and IT processes as possible. They also orchestrate multiple tools, technologies, tools, and platforms to get the job done. Some of the go-to resources for these projects include: AI and machine learning, integration platform as a service (iPaaS) offerings, low- and no-code tools, and business process management systems.
How hot is this trend? Very hot, according to a Gartner survey. That research showed that nearly 60% of organizations are now simultaneously pursuing four or more hyperautomation initiatives.
"Leaders must treat automation as a principle to be embraced, rather than as a project to be done and ought to be aware of common mistakes that can lead to failures."
Nicole Sturgill
– VP Analyst at Gartner
But Gartner also throws cold water on it with this blunt warning in a recent blog post: "Automation, if executed poorly, can have negative impacts on data usage, processes, employee morale and customer satisfaction."
The post goes on to discuss how many enterprises wind up with these poor outcomes instead of the benefits they envisioned because they made mistakes that are fairly common.
Following are the 10 common automation mistakes cited by Gartner, as well as brief discussions of how the Pliant Platform can help enterprises and their teams avoid making each one.
Falling in love with a single technology
The Pliant Platform manages all publicly available APIs and can also work with legacy CLI systems, web apps and homegrown apps. Rather than prompting teams to get too wrapped up with one technology, the Pliant Platform encouraged them to play the field.
Believing that business can automate without IT
The Pliant Platform allows IT to continue what they started – retaining control and preserving their hard work (thereby increasing their value and positive exposure). But it also enables non-technical business users to make some on-field contributions in the automation game.
Thinking automation is always the solution
The Pliant Platform significantly reduces the time it takes to accelerate traditionally manual tasks – whether or not that involves automation. Sometimes it just takes streamlining of processes to free up technical resources to focus on higher-value projects.
Not engaging all stakeholders
The Pliant Platform serves as a catalyst for positive cross-organizational interactions and change, seamlessly connecting teams and technologies. It dismantles technology- and business process-silos, enabling more communication across functional and organizational boundaries.
Failing to devote enough time to testing
The Pliant Platform was purpose-built to align with the CI/CD methodology. Its workflows are powerful yet easy to build, test, and deploy. By easy, we mean they can be completed in just minutes – not hours, days, or weeks.
Wasting effort on overly complicated projects
The Pliant Platform greatly simplifies and streamlines the creation and management of API-driven automations and workflows. Its graphical UI coupled with drag-and-drop functionality essentially abstracts all the underlying complexity in workflow and process automation creation.
Treating automation as simple task replication
The Pliant Platform is more than just a point solution for automation; it orchestrates integration and connectivity strategies across the enterprise. It's an approach that, as Gartner recommends, encourages teams to embrace automation as an operating principle rather than just a series of discrete projects.
Failing to monitor in post-production
The Pliant Platform connects the IT stack, helping teams share and measure automation with the tools and technologies they use to run their business – from design and build, through production, to decommissioning.
Using the wrong metrics to measure success
The Pliant Platform's developer-centric framework increases productivity, reduces costs, decreases complexity, and accelerates achievement – measurably in a customizable ROI dashboard. So, there's never a question about KPIs and how they drive success.
Ignoring the culture and employee impact
The Pliant Platform delivers powerful and highly consumable API-driven cross-technology, cross-domain orchestration, without disturbing already existing efforts, teams, scripts, or investments. So, you can build a new and better plane – all while still flying the plane you started out with.
We completely agree with Gartner. It's clear that automation, and especially hyperautomation, are the path to future success. But that path has holes, ditches, and other pitfalls that often trip up teams and their automation cultures and initiatives.
The Pliant Platform can help to clear and level that path so you and your team have a smooth rise to automation success.
Making a 'commonly made mistake' is obviously not what you want to do. There's a way to avoid that fate. Learning more about Pliant Platform is just a click away. There's nothing to lose and everything to gain. Why not take a few minutes to check it out today?